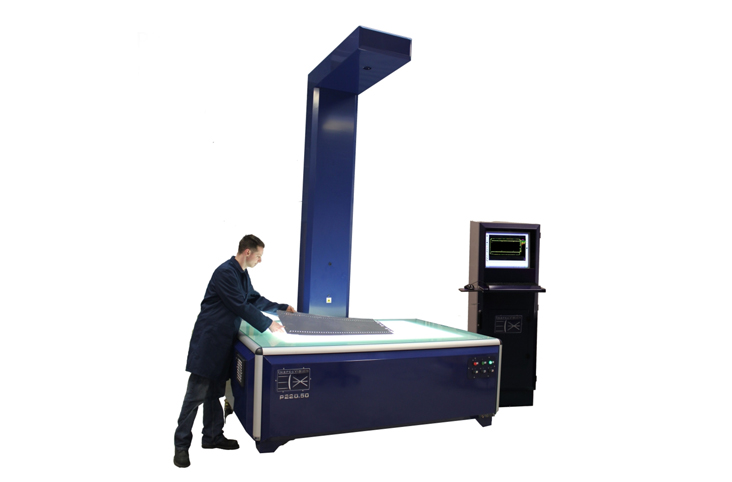 The world's fastest 2D measurement system!
The Planar system has been specially designed for use in the sheet metal industry for quality control and reverse engineering applications.  The system can be used for very quickly measuring or reverse engineering flat parts which have been manufactured on laser, plasma and water jet cutting systems as well as punched and some stamped parts. We have been supplying the Planar system to the sheet metal industry for over ten years during which time we have consulted with many major manufacturers to fully understand the requirements expected from our measuring system and integrating these into the Planar.
There are Planar machines installed and operating in more than 30 countries worldwide and the list of countries is growing. Planar customers range from small job shops to multi billion dollar turnover companies covering almost every industry that uses sheet metal such as electronics & communication industries, automotive and aerospace.
The applications for the Planar system however are not only limited to just the sheet metal industry. Any material that is flat and opaque such as paper, wood, polymers, cloth, cork and even fabrics can be measured on Planar. There are specialized modules within our award winning software to allow the user to measure things like gaskets, tubes and O-Rings. You can even measure multiple parts simultaneously and reverse engineer paper drawings and image files to dxf's! We have many customers who have purchased Planar for these features alone. With the Opti-Scan3D and Opti-Probe add ons you can convert the Planar into the most complete 2D and 3D measuring system available.
For speed we cannot be beaten by any other competing system – Planar can take up to 40 million measurements in 0.1 seconds! This makes our system the fastest in the world for both inspection and reverse engineering of flat parts. We also have the largest range of available models and accuracies available.