Michfab offers punching machines for all your applications.

AccurMax AM Series CNC Punching Center
The new generation of AccurMax turret punch is a low energy, high efficiency turret punch with low environmental and maintenance costs.
---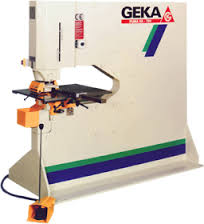 Geka Punching Machines
Geka offers single end punches with capacities from 60 to 240 ton punch and throat depths of 20″ and 30″. Portable punches also available.
---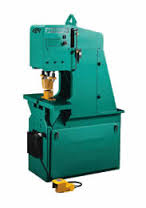 Piranha Punching Machines
Piranha Single End Punch Presses (SEPP) and Single End Punches (SEP) series offer a wide variety of choices with capacities ranging from 35, 65, 88, 120 and 140 tons